Welcome to the application process click the "Start Mortgage Application" below to get started.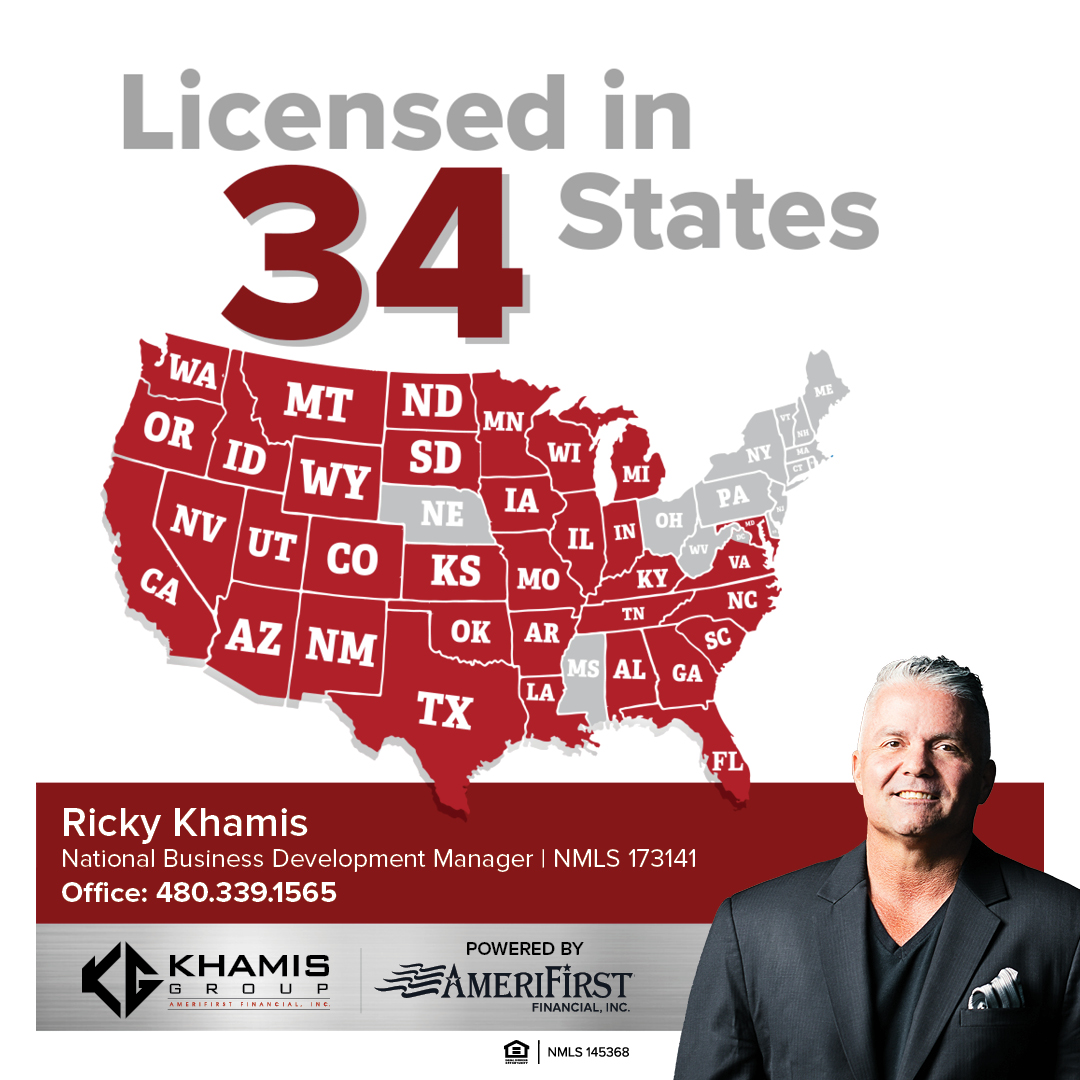 As a Certified Mortgage Planning Specialist Ricky Khamis will work for you until your loan is approved...
A Veteran of the 82nd Airborne Division, Ricky Khamis has devoted his life to helping others. Following his accomplished career in the military, he was tapped to manage a Bally Total Fitness in his town. While business management proved successful for him, Ricky still yearned for a career that would allow him to give back to his community while setting aside time for his family. At the recommendation of a close friend, he decided to explore the real estate business—and the rest is history.
What Are People Saying About Ricky Khamis and Khamis Group





AmeriFirst Financial, Inc., 1550 E. McKellips Road, Suite 117, Mesa, AZ 85203 (NMLS # 145368). 1-877-276-1974. Copyright 2017. All Rights Reserved. This is not an offer to enter into an agreement. Not all customers will qualify. Information, rates, and programs are subject to change without prior notice. All products are subject to credit and property approval. Not all products are available in all states or for all loan amounts. Other restrictions and limitations apply. License Information: AZ: Arizona Mortgage Banker License No. BK0013635; CA: Licensed by The Department of Business Oversight under the California Residential Mortgage Lending Act; CO: Regulated by the Division of Real Estate; WA: Washington Consumer Loan Company License No. CL-145368 AmeriFirst Financial, Inc. is not affiliated with the Department of Housing and Urban Development (HUD) or the Federal Housing Administration (FHA) 480-270-8687 - 602-758-7435 -